Recipe: Baked Macaroni and Cheese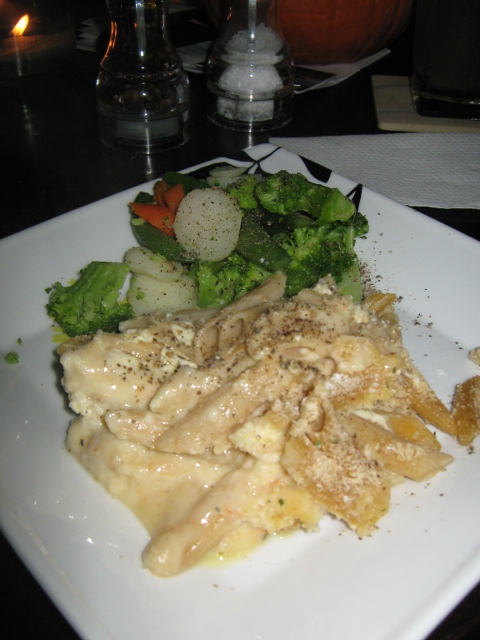 Macaroni and cheese is a childhood favorite of just about everyone in the US. This easy homestyle recipe really helps you remember those warm servings of macaroni and cheese that mom used to make, without having to hunt down a ton of ingredients. It's relatively simple to make, and tastes fantastic. What more could you ask for??
Again, this is not the healthiest recipe. We just happen to have a ton of cheese on hand at the moment (hence all of the cheese-based recipes), and we are trying to kill as much of it as we can before we move. This is a vegetarian dish, and could probably be made vegan with a little effort. Gluten sensitive folks could look at using specialty pasta.
Easy Macaroni and Cheese for Two (Serves 2)
Ingredients:
1-1/2 cup Elbow macaroni (or other pasta), cooked
1 cup shredded sharp cheddar cheese
1/2 cup milk
1 egg beaten
1/2 tsp salt
1 tbsp butter
1/4 cup yogurt (you can make your own!)
1/8 cup bread crumbs
black pepper to taste
Cook elbow macaroni until al dente.
Combine cheddar cheese, milk, egg, yogurt, salt and pepper together in a bowl.
Add the elbow macaroni, and stir.
Pour the mixture into a greased casarole pan.
Top with dots of butter, and breadcrumbs.
Bake at 350 degrees for 30-35 minutes.
Nutritional Information
Serving Size: 1/2 Batch
Servings per batch: 2
Calories: 529
Total Fat: 28.3g
Saturated Fat: 16.6g
Polyunsaturated Fat: 1.7g
Monounsaturated Fat: 8.2g
Cholesterol: 169.3mg
Sodium: 1156.4mg
Potassium: 322.0mg
Total Carbohydrate: 40.9g
Dietary Fiber: 1.7g
Sugars: 6.5g
Protein: 27.2g