Review of Artsquest Oktoberfest at Steelstacks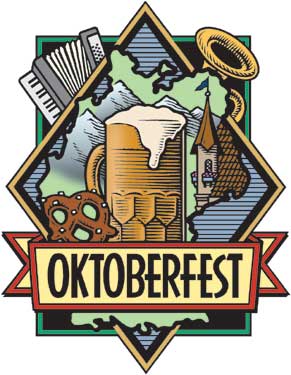 Ok, so I won't lie – I was extremely excited about Oktoberfest being hosted by Artsquest.
I am now writing this as someone who is extremely dissapointed. I apologize for even recommending the event in a prior article. It is a waste of time, and money. Oh yes, money. Artsquest has decided to bleed people dry for the event – every single aspect of it. But surely, it can't be that bad, right? …right?
Well, let me take you on a photographic tour of the Steelstacks Oktoberfest, so you can decide if you actually want to check it out yourself. After dealing with the traffic,  you're looking at $10 to park if you can't find anything by Skatezone (subtotal: $10). Next you pay $10 per person ticket price unless you preordered, in which case it's 8 dollars (subtotal, $26).
The ticket booth girls were awesome, and I can't find any fault there, they were adorable, and provided some great conversation. Then you walk through a small steel gate where they put a wristband on you to show you're ok to drink the alcohol they will sell you for disgustingly inflated prices.
Upon walking in you're greeted by a merch tent selling the exact same regurgitated wares from Musikfest, except they're now all about drinking – because, you know, that's apparently all people do at Oktoberfest is drink. Directly outside of that, you'll find the (awesome!) salsa guy we all know and love from Musikfest. He is offering free samples – and that's the only free thing you will find here.
What you see in front of you is an antique Yuengling truck, and a ring of fencing where some people are running back and forth with mugs in a race. Behind that is a small (like, 20′ by 40′) hay bale maze for small children to play. That is the only thing for them to do, surely making the $5 for them to enter worthwhile (I did see a swing ride that was currently powered off).
Directly to your left are about 6 food vendors, and a stage with a kitschy band attempting to play German folk music. On the other side of the steel ring, you find a few more food vendors.
At this point, you will be sorely dissapointed when you realize that you will spend at least $5 for a cup of Yuengling beer – so two cups brings our subtotal to $36. Yes, the exact same Yuengling beer that McGrady's sells pitchers for a fraction of that price during happy hour a block away. So, you decide to walk over to the Artsquest center, because you hear rumors there may be other beer there, and maybe something to have actually made your ticket price worthwhile.  Guess what? You find a bar selling overpriced drinks, glassblowers from the Banana factory, and a Mini Cooper raffle.
You have now seen all that the Artsquest Oktoberfest has to offer. You have spent $36 for 20 minutes of entertainment. Good job. After being there for no more than 20 minutes, we left. I was pissed off, and Jen was disappointed. We made our way over to the Wooden Match cigar bar, where for the exact same $36 dollars we got a 2003 vintage cigar, 3 craft brewed beers, a plate of perogies the size of Rhode Island, and some awesome banter with the staff.
I left there a happy camper.
Sadly no, none of this is a joke, I'm serious. Here are the pictures, taken between 8 and 8:30 PM, Friday October 7th.
I feel utterly ripped off. This was pathetic.
Seriously – we look to festivals like this to bring much needed money into Bethlehem's economy, and Artsquest did this in the crappiest way possible. Yes, you can fleece people one time and you've got their money – but they're never going to come back. Hell, after tonight I'm not sure I want to come back. How does this help our town?
Its anecdoctal, but a friend of ours came down from the poconos, realized it would take $20 just for her to park and get in the door, and she left. That quick. If I know one person it happened with, how many more has it happened to? That's some awesome marketing you got there, Artsquest.
Now, since I'm an engineer by trade, it is a tenet to not just present problems, but to present them along with possible solutions.
Artsquest, actually do some research and realize that Oktoberfest isn't just about drinking, and price gouging people while oompah bands play in the background. Also realize that if you want to make it a true Oktoberfest, only local beer would be allowed to be served – something you completely skipped.
If you charge people for parking, don't charge them to enter the event, especially if you plan to price gouge on food and beverages.
If you charge people to enter, and charge them for parking, don't charge them for beer. This worked just fine at the Ironpigs Brewfest, so what is your excuse?
Offer more than just Yuengling beer. Yes, I know they pay your bills, but guess what? Their Oktoberfest is by no means a good representation of an Oktoberfest beer, especially not at the price you're charging.
By the time I walked in the door I could have spent more than $20 just to park and to buy a ticket. That's more than a full case of Yuengling at a beer distributor. You expect people to really pay $5 for a cup of beer? Piss off.
If what I experienced was because it was a "light" night, then by all means, shorten the event to a single weekend next year. If you're going to do it, do it right. This was pathetic. Absolutely, and totally pathetic. If you can't fill four nights, then shorten it to two nights that are packed with things to do.
Actually involve the local brewing scene instead of fellating Yuengling. Fegley's Brewworks, Weyerbacher, Two Rivers Brewing Company, and Hijinx are all local breweries – and that's just naming a few. That also doesn't include the Lehigh Valley Homebrewers. Most of these guys would be happy just to have a chance to have the general public sample their beers.
I wanted so much for this Oktoberfest to really be something special. Instead, I left feeling completely ripped off. If you want to check it out, go for it. But I won't be joining you.
Shame on you Jeff Parks and Artsquest.
Update: I am keeping the original post as it was.
I want to point out that I did not pay for parking, nor did I say I did. The exact wording is, "After dealing with the traffic,  you're looking at $10 to park if you can't find anything by Skatezone (subtotal: $10)."
I spoke with Artsquest about this, and as it turns out their "Lot Full" signs are two sided, one side says "Parking 10.00," the other side says "Lot Full." Guess which side was facing towards 2nd street? A good friend of ours came from the same direction (along Polk St.) that we did, and we came face to face with a $10.00 parking sign. So it appears to have been an innocent mistake, and I'm not sure how many other people saw the same thing. However given that parking for most of the other fests tends to be $10, its not exactly hard to believe there would be a charge. There wasn't any charge for parking.
As I mentioned, Artsquest was kind enough to reach out to us this morning (possibly because I am friends with two volunteers, as well as a few of their employees), and had a great, productive dialog. They're going to look into the posting that we saw. We asked for the opportunity to help improve the event next year, and they're excited to have the additional help. We're excited for the chance to help make things even better. We live in Bethlehem, we own a home here, so we have a vested interest in keeping tourists happy.